The Russian film industry, television, Internet video, animation have entered a period of rapid development associated with both the objective growth of demand for domestic films and series in Russia and abroad, and with new content distribution platforms appearing on the market. The industry is experiencing an acute shortage of professionally trained specialists.
The HSE Film Institute offers training in the following fields (Undergraduate degree): Theater and Film Actor, Producer (with in-depth study of drama, Undergraduate and Graduate degrees), Cinema and Video Art (Graduate degree). A little later, admission will be opened for the majors in Film Directing and Camera work.
90 %

practice and 10% theory

≤6 students

students in a group at seminars on core subjects

39

production companies participate in programme development and implementation

3

degree programmes
Degree Programmes
The programme in Film and Television Production aims to prepare well-rounded professionals who know the theory of drama and are able to develop and analyse scripts, narratives, characters and scenes. Such professionals can work with any material in any artistic form for audiences anywhere in the world.
Experts from leading Hollywood film schools and authors of the best textbooks in film production have been recruited for curriculum design and teaching.
This programme trains film and TV producers, as well as organizers of cinema production. Today, it's practically impossible to teach a professional without the involvement of the industry. That's why, from the first day of studies, our students work with real briefs from curating companies. You'll be able to demonstrate your abilities to potential employers during your studies.
You'll master the essential skills for contemporary cinema production and will be able to process your product through a full cycle, including forecasts of audience expectations, analyzing potential competition, evaluating potential funding sources, copyright regulation, taking into account the festival context and providers' interests, and developing promotion strategies for a ready-made film.
HSE University's programme in Drama and Film Acting trains future actors for theatre and cinema roles. Graduates will be diversely skilled acting professionals who know technologies and creative tools and who have the skills to build a proper career. Their competencies will extend far beyond cinematography and classical theatre performances to include the multimedia environment: TV channels, online platforms, and concert venues.
Divisions
International Cooperation
Centre
development of the export of Russian higher and additional professional education in terms of educational programs implemented by the Institute of the Film Industry;
international cooperation: coordination of research and educational activities with the world's leading expert and analytical centers;
popularization and commercialization of national achievements in the field of culture, art, education.
Film Production
Centre
production support of film projects at the Film Institute;
the acceleration of creative teams and promising projects that are in the «field of view» of the Russian film industry players with their subsequent commercialization in the interests of these players and the film industry at all;
industrial cooperation: attracting partners and coordinating partnership programs with the film industry-leading players.
Degree/CPD Programmes
Centre
the support of educational programmes offered by the HSE Film Institute;
resourcing and data support for educational programmes;
participation in the methodology support for educational programmes; monitoring the quality of teaching;
development of new programmes and standards.
Alexander Akopov
Director of the Institute
Candidate of Sciences in Art.
Producer. Chairman of the Board of Directors of Cosmos Studio.
President of the Academy of Russian Television Foundation.
Co-Chairman of the Board of the Association of Film and Television Producers
Alexander Akopov has experience of working on the Central Television of the USSR since 1987. Head of the RTR TV channel ("Russia-1", 1997 - 2002). Founder and co-founder of Video International, Amedia, Amediateka, Cosmos Studio.
He implemented as a producer over 150 projects, including: film "Lover", dir. V Todorovsky, ("Best Screenplay" (G. Ostrovsky), "Best Cinematography" (S. Mikhalchuk), festival in San Sebastian, 2002), TV series "The Idiot", "The Brigade", "Simple Truths", "My Fair Nanny", "Don't Be Born Beautiful", "Closed School", "Ekaterina", "Doctor Preobrazhensky" and others.
David F. Howard
Screenwriter, script doctor/consultant and educator
Founder and Director of the Graduate Screenwriting Program at School of Cinematic Arts at the University of Southern California (USC), Los Angeles, the oldest and most established film school in the United States.
Howard is an author of classic books on screenwriting and teaching at SCA and studying drama theory for over 30 years. Tools of Screenwriting (in Russian translation: "How they work on a script in Southern California"). The book has been translated into seven languages ​​and is a basic course in drama for all film specialties in the best film schools in the world. Howard's second textbook - «How to Build a Great Screenplay» is an advanced drama course for students majoring in screenwriting.
Professional screenwriter and script consultant for dozens of film and television projects around the world. Howard's scripts are written in a variety of genres - romantic, adventure, children's, documentary; films based on his scripts have won awards at the Berlin Film Festival, television awards Humanitas, Emmy and many others.
Teachers and Staff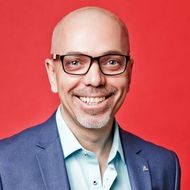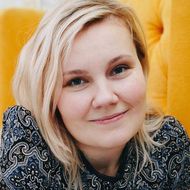 Elena Kulikova
Head of the Centre for International Cooperation
Kristina Kalinovskaya
Head of the Film Production Centre
News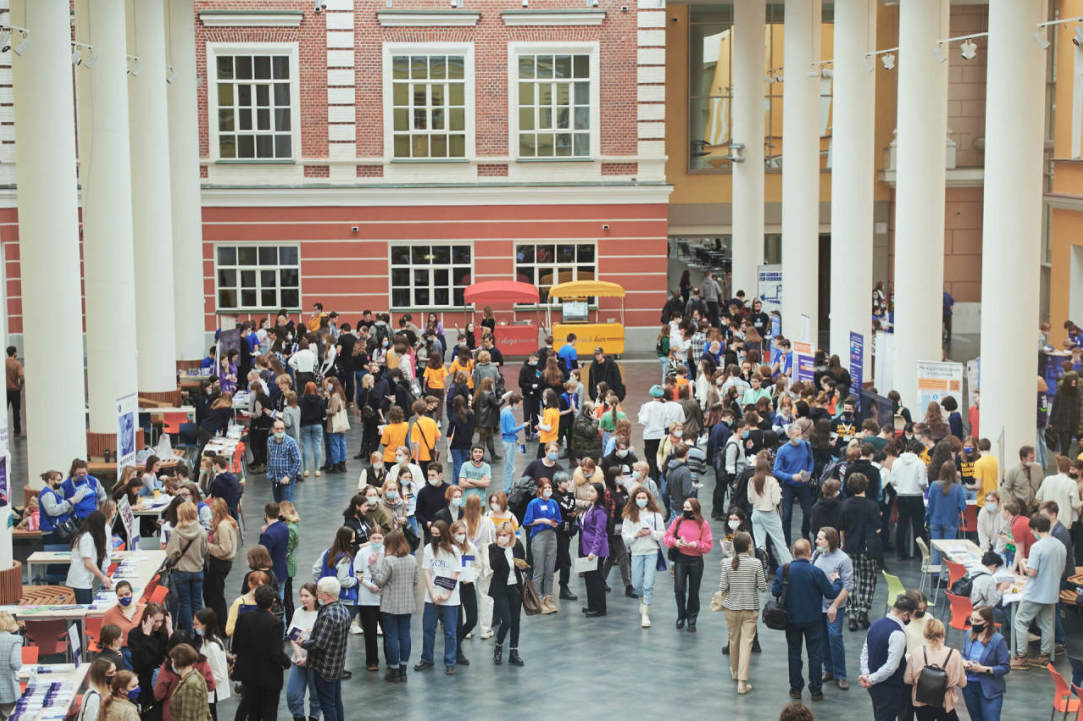 On March 12, HSE University will hold a university-wide Open Day for prospective students of bachelor's and specialist programmes. The event will be held in the Pokrovka Building and will feature presentations by faculties and campuses, a talk by the Admissions Office, activities from student organisations, a tour of the university's historical buildings and much more. Those interested in attending must register in advance.
February 13
Contacts
11 Pokrovsky blvd., Building L (metro stations: 'Kitay-Gorod', 'Kurskaya', 'Chistye Prudy' )
Admissions